Our Staff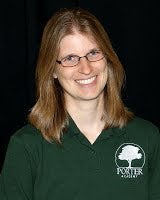 Lynn Schoeneck – Head of School; Occupational Therapist
Lynn earned a M.S. in Occupational Therapy from The University of North Carolina at Chapel Hill and a B.A. in Psychology (graduated with honors) from Wake Forest University. She is certified and licensed to practice occupational therapy. She has attended continuing education courses in the areas of handwriting (Handwriting Without Tears and Solving the Handwriting Puzzle), executive function, auditory training (Integrated Listening Systems, Therapeutic Listening), auditory processing, visual processing, sensory processing, information regarding specific learning differences, and course relating to administration. She has given presentations to parents, staff, and at the annual GISA conference. Lynn joined Porter Academy in 2004.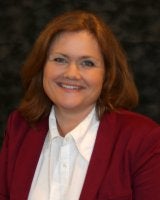 Barbara Richard – Assistant Principal
Barbara earned a M.A. in Educational Administration and a B.A. in Elementary Education. She has 20 years experience teaching Kindergarten-grade 4. She was a Vice Principal for two years in Florida. Barbara has teaching certification in FL and MA. She is trained in Orton-Gillingham, Handwriting Without Tears, Sensory Integration Disorders, Math Their Way, and Differentiated Instruction. Barbara joined Porter Academy in 2003.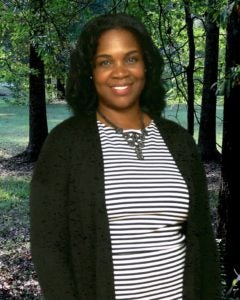 Tracye Purchase – Lead Teacher and Academic Director
Tracye earned her Doctorate (EdD) in Special Education from Northcentral University, her Masters of Science in Special Education from Long Island University, and her Bachelor of Science in Elementary Education from Lincoln University. She has 11 years experience as a resource teacher , 5 years experience as a preschool owner, and 12 years experience as a general education teacher. She has worked with children preschool through fourth grade. Tracye joined Porter Academy in 2016.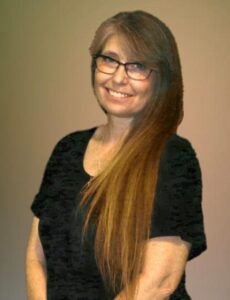 Stacey Edwards – Lead Teacher
Stacey earned her Master of Behavioral Science from Cappella University and her Bachelor of Arts from Maryland Institute College of Art. She holds a license in Art Education and through the Professional Association of Therapeutic Horseman (PATH Intl). Stacey has over thirty years of experience teaching grades K-12, most recently teaching a 4th/5th grade special education class at The Cottage School. She is also a lead instructor at Special Equestrians of Georgia. Stacey joined Porter Academy in 2021.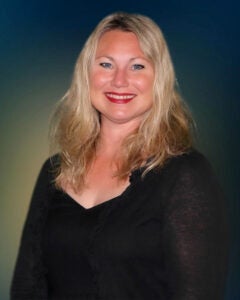 Amanda Kluba – Lead Teacher
Amanda earned her Bachelor of Science in Special Education with a focus in learning disabilities and behavior disorders from Illinois State University. She started off her career by teaching elementary students in a special education resource room. She decided to reduce her workload as she raised her own children, working part time in a Parents Day Out Program, substitute teaching, and nannying. During COVID, she went into children's homes to teach them so they would not fall behind. As her own children aged, she returned full time to the classroom. She is excited to get back to her roots, helping children with special needs. Amanda joined Porter Academy Fall 2022.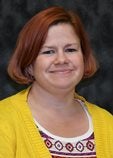 Laura Corn – Lead Teacher
Laura earned her M.A. in Special Education. She took additional coursework in Autism. Laura earned her Georgia certification in level 4. Prior to Porter Academy, she had 5 years experience with special needs children, specializing in Autism. She is trained in Orton Gillingham and has sign language skills. Laura joined Porter Academy in 2006.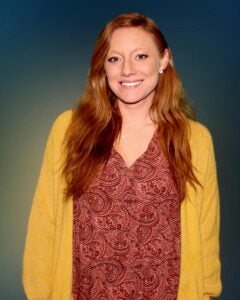 Tayler Bachmann – Lead Teacher
Tayler received her Master of Arts in Secondary English Education and her Bachelor of Arts in English from Kennesaw State University. She is Georgia Certified and has experience teaching middle school and high school students, has worked with students on Reading Enrichment, and has also taught preschool. Tayler joined Porter Academy Fall 2022.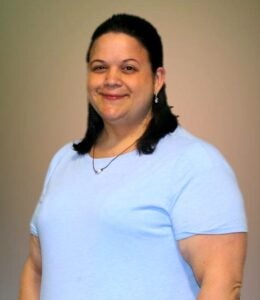 Melissa Young – Lead Teacher
Melissa earned her Bachelor's Degree in Communications from Kennesaw State University. She earned her Masters in Professional Counseling from Argosy University. She has worked in the higher education field for over 15 years. She is currently working on completing her certification to become a teacher in the state of Georgia. She also teaches Sunday School for the 4-5 year olds at church. She joined Porter Academy in 2021.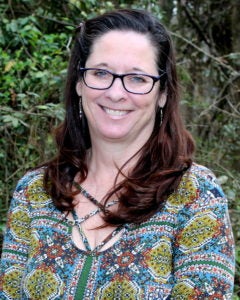 Cecilia Giordano – Lead Teacher
Cecilia earned her Masters in Special Education from the University of Louisville and her Bachelor of Education in Special Education, Elementary and Middle School from Eastern Kentucky University. She has 21 years of experiences in private and public education settings, from preschool through middle school with over 10 years assisting preschool teachers and students in the Atlanta area. Cecilia joined Porter Academy in the spring of 2019.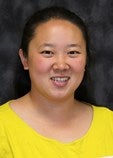 Hannah Cha – Administrative Assistant
Hannah is finalizing her Early Childhood Education at Kennesaw State University. She teaches violin. Hannah joined Porter Academy in 2003.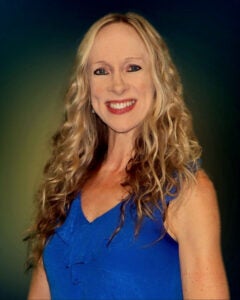 Heather Hardyman – Assistant Teacher
Heather earned her B.S. in Psychology from Kennesaw State University.  She has 20+ years of experience in both private and public education and has tutored students with learning differences.  She has worked with children ranging from infants and preschoolers to fifth graders.  Currently, she is completing coursework to become a Certified Registered Behavior Technician (RBT).  Heather joined Porter Academy in Fall 2022.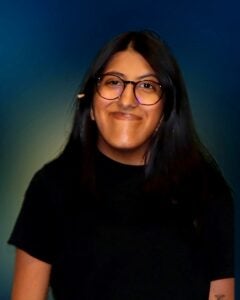 Divina Harjani – Assistant Teacher
Divina is currently pursuing an undergraduate degree in Speech Communications with a minor in Special Education at Georgia State University. She started volunteering at Porter Academy in Summer 2022 and is joining our staff Fall 2022.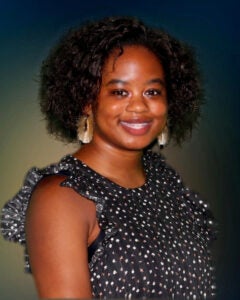 Felicia Meadows – Assistant Teacher
Felicia has 11 years of experience with students from six months through middle school. She has worked with children with special needs of all ages. Felicia is working to complete her undergraduate degree at Wingate University, majoring in education and minoring in special education. She is super excited to expand her experience and get to know each student at Porter Academy. Felicia started at Porter Academy Fall 2022.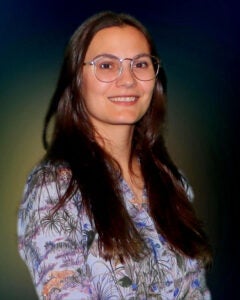 Morgan Wojcik – Speech-Language Pathologist
Morgan graduated in May 2020 with her masters  degree in Speech-Language Pathology from Appalachian State University. She previously worked in adaptive aquatics. When not at school, she enjoys reading. Morgan joined Porter Academy Fall 2022.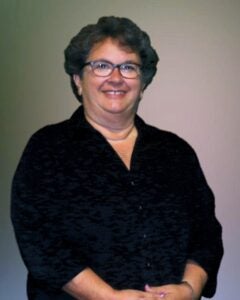 Marcie Schultz – Wilson Reading Specialist
Marcie earned a B.S. in Computer Technology and an A.A.S in Computer Programming. She is certified as a Wilson Dyslexia Practitioner. Marcie has experience tutoring children with dyslexia in reading and spelling and worked at Pathways Academy. Marcie joined Porter Academy in 2004.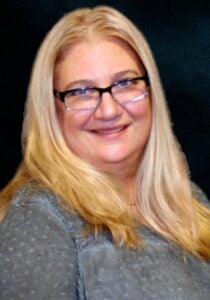 Sarah Kachur – Art Teacher
Sarah earned her Bachelor of Science degree in Psychology from Florida State University and studied Fine Arts at the School of Visual Arts in NYC, including drawing, painting, printmaking, puppet making and B/W photography. She has worked with various populations of students age range from 4 to 15 years old since attending FSU. She uses proponents of DBT especially mindfulness in her teachings. Sarah has been making and selling art since 2001. She joined Porter Academy in 2022.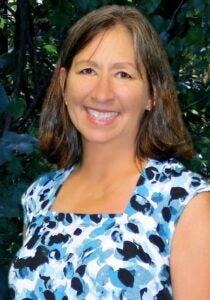 Jody Kershner – Music Therapist
Jody earned a B.A. in Music Therapy from FSU. She is a Board Certified and State Licensed Music Therapist with pver 30 years of music therapy experience in education and mental health settings. Jody is a Member of American Association for Music Therapy. She trained with Dr. Gary Mesibov and Dr. Stanley Greenspan. She is also trained in ORFF music education. Jody collaborates with teachers to incorporate music into the classroom. She joined Porter Academy in 2003.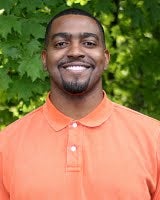 Justin House – Physical Education
Justin completed coursework for a Bachelors of Science in Health and Physical Education from Troy University, earned his Bachelors of Science in Sports and Fitness Management from Troy University, and is certified to teach through the Alabama Prospective Teacher Testing Program (APTTP). He has experience teaching both elementary and high school students with learning differences, and he has instructed students in the areas of reading, writing, math, science, home economics, and physical education. Justin has coached freshman football at Murphy High School, worked as a physical education director at the Boys and Girls Club at Gilliard Elementary, and worked as an events manager at Troy University. Justin joined Porter Academy in 2015.

Liana Valentin-Scott – Sign Language
Liana earned an A.S. in Early Childhood Education. She is certified as a M.I.L.E. math instructor, skilled in Advanced American Sign Language, and has experience as a classroom Teacher and Assistant Teacher. Liana has over 20 years experience in Office Administration. She joined Porter Academy in 2004.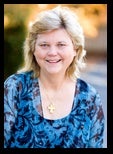 Claudia Porter – Founder, Retired
Education/Licensure: M.A. in Speech/Language Pathology; Certified Speech/Language Therapist since 1971, GA license in Speech-Language Pathology; CA Life Teaching Certificate
Experience: Developed L.D. program at High Meadows School; Program Director of North Fulton Child Development Center in Roswell; Speech Language Therapist & teacher/coordinator for the Georgia Challenge Grant Program; Kindergarten teacher in L.A. public schools. Founded The Porter School with Muriel Lange in 2000.
Associations: Member of ASHA, GSHA, PEO, International Dyslexia Association (IDA)
Awards: Presenter at the Annual GISA Conference, 2007-2011; Hand-in-Hand Award 2008 presented by The Leita Lift Foundation; Who's Who in the South and Southwest; ACE award presented by ASHA for outstanding accomplishments in Continuing Education; Fellowship for Master's degree at Occidental College; Certificate of Excellence by Occidental College Speech and Reading Clinics
Fieldwork/Internship programs
We are proud to work with the following college/universities' student internship and fieldwork experience programs:
Kennesaw State University - Counselor/Social Worker
Georgia State University - Occupational Therapy
What Sets Us Apart
Developmentally Grouped Homerooms
Differentiated and Individualized Academic Instruction
Utilization of a Variety of Well-Supported Academic Programs and Multi-Sensory Instruction
Small Groups for Core Academics
Group Speech-Language, Occupational, and Music Therapy for all